Media and Published Works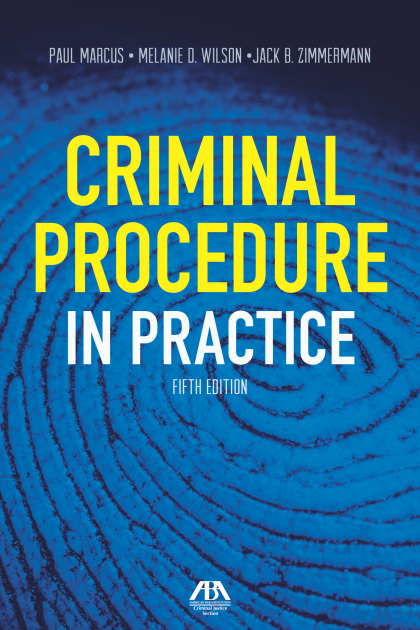 Jack Zimmermann is a co-author of this comprehensive guide to the civilian and military criminal justice systems.
Now in its Fifth Edition, Criminal Procedure in Practice provides practical guidance for attorneys during each stage of a criminal case -- from the police investigation to issues involving the double jeopardy clause. Authors Jack Zimmermann, Melanie Wilson, and Paul Marcus interpret constitutional principles and case law, and provide commentary that applies to both the prosecution and defense in federal, state, and military courts.
To purchase the book, click here.
Lawyers Accuse FBI of Botching Waco Negotiations at Every Turn
Valley Morning Star, July 26, 1995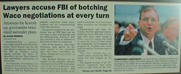 Corporal's Defense Well-Versed
Austin American
Statesman August 17, 1997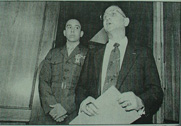 The Trial of Vicki Daniel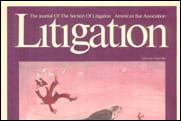 Lawyers Await Decision by Branch Davidians
Dallas Morning News April 2, 1993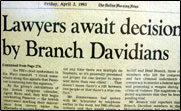 Lawyer Says Marine Fired to Protect Buddy
San Antonio Express-News, July 24, 1997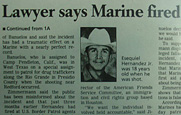 'Crackerjack' Is Word for Defense Attorney

Death Row Inmate Bowen Freed
The Daily Oklahoman, August 2, 1986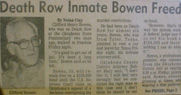 For Zimmermann, the Sensational Is Normal
Houston Post April 2, 1993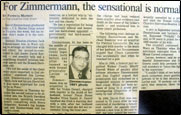 Judge Rules Vickie Daniel Innocent
Houston Chronicle, October 31 1981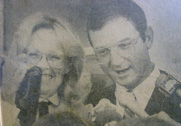 Houston Press April 1, 1993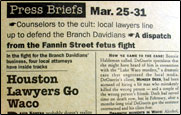 Latourette Attorney's Motto 'Winning by the Rules'
The Houston Post January 29, 1984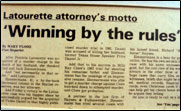 David Port Conviction Thrown Out
The Houston Post August 13, 1987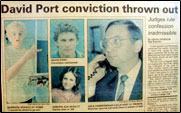 Army Times December 9, 2002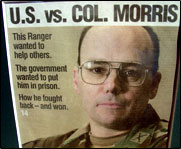 Defending The White Collar Case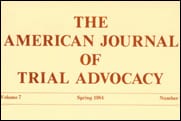 Attorney Conflict Of Interest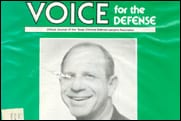 Hypnotically Enhanced Testimony in the Criminal Trial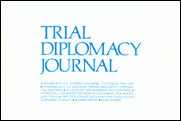 Watkins Says He's Not Guilty of Killing Wife
Athens Daily Review, February 6, 1994